Lighter than a sheet of paper, ergonomically designed for perfect fit and comfortability. The nanofiber filter provides strong protection with high filtration efficiency and breathability. Manufactured in South Korea by TOPTEC, a KOSDAQ listed comopany, with high quality materials and advanced systems, each mask is individually packaged for maximum safety.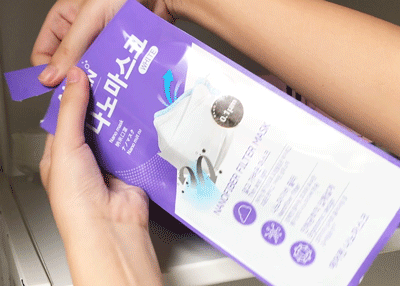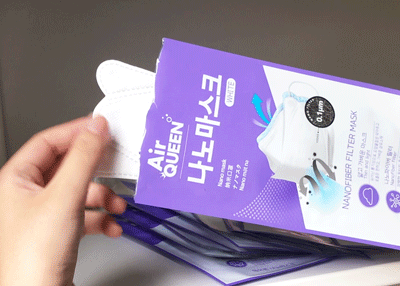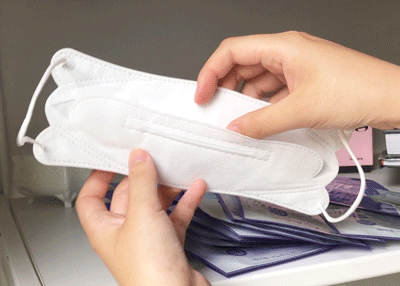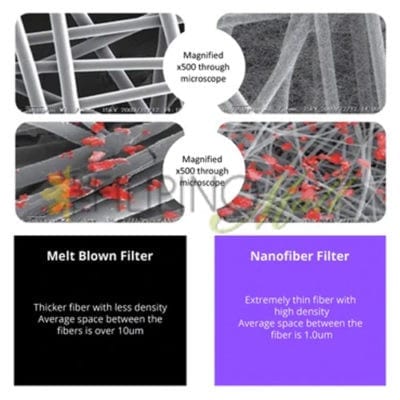 Versus Melt Blown Filter
Conventional filter like melt blown uses electrostatic adsorption. It loses its effectiveness as it gets moisturized by breath in and out. Nano filter filters particles by its densely tangled structure. Therefore, it can be reused.